Rebecca Fisk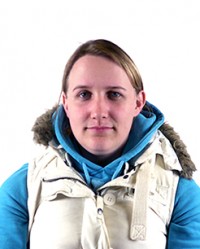 I'm a final year student with a bold ethos - being good isn't good enough. If I'm not in lectures you'll find me working as a designer at Huddersfield Students Union, working on freelance projects or on the hockey pitch! Born and bred in North Wales, I moved to Huddersfield for university just over three years ago.

I spent my first two years at University exploring, testing and really starting to understand what it meant to be a designer. In my third year I spent the year in industry working for an advertising and marketing agency gaining more experience than I could have imagined.

Now in my final year, I'm working with one of our archives for my self directed project, and will be sharing all my progress and updates alongside the rest of the Argosy members here - so stay tuned!