News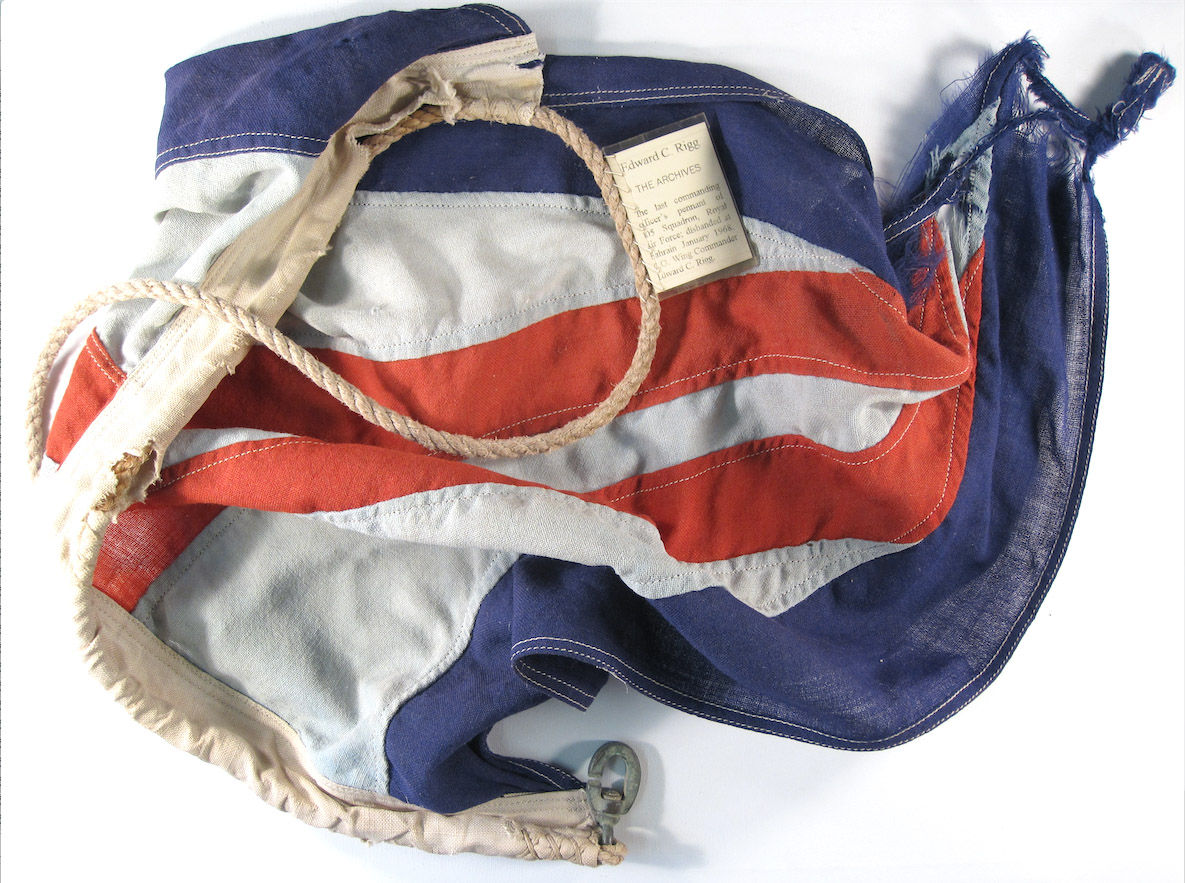 Edward C, Rigg. The Archives
The last commanding officer's pennant of 105 Squadron, Royal Air Force,
Disbanded at Bahrain, January 1968. C.O. Wing Commander Edward C. Rigg.
Edward flew the last Argosy out of Bahrain in January 1968, only a few minutes into the flight he developed engine problems and not wishing to land in uncertain territory he decided to return to Bahrain, where technical staff were still on the ground. Good job really because Edward had left the station pennant behind.